Please visit the Social Media Lab's Media Coverage page for a complete list.
Featured Media Coverage
Nature.com, (International), "Facebook 'likes' the scientific method."Written by Zoë Corbyn, 07/25/2012.
Los Angeles Times, (International), "Twitter Friends: It May Be a Good Idea to Meet Up." Written by Jamie Beckman, 04/06/2012.
Foreign Affairs, (International), "How Twitter Makes the Internet More Local." Written by Yuri Takhteyev, Barry Wellman, and Anatoliy Gruzd, 04/04/2012.
NPR (National Public Radio): Morning Edition, (International), "Why Twitter Ties Resemble Airline Hub Maps." Hosted by Steve Inskeep, with reporting by Shankar Vedantam, 02/21/2012.
Slate.com, (International), "How Twitter Traffic Follows Air Traffic." Written by Adam Sneed, 02/21/2012.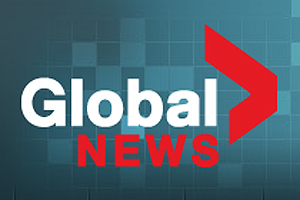 GlobalNews.ca, (Canada), "Visualizing the Split on Toronto City Council." Written by Patrick Cain and Leslie Young, 03/20/2012.
Maclean's, (Canada), "The Internet vs. Hamza Kashgari." Written by Gabriela Perdomo, 2/24/2012.
the Atlantic: Cities, (International),"How Twitter Proves That Place Matters." Written by Richard Florida, 12/07/2011.
Globe and Mail, (Canada),  "Canada's First Social Media Election is On, But Will People Vote?" Written by Bill Curry, 03/28/2011.

SAAB Magazine, (International), "It's a 'Twittermobile!" Written by Dr. Anatoliy Gruzd and Philip Mai (page 52-53), 02/01/2011.
Nieman Journalism Lab, (International), "Like," "Share," and "Recommend": How the Warring Verbs of Social Media will Influence the News' Future". Written by Joshua Benton, 01/28/2011.